节能新材料
New Energy Saving Materials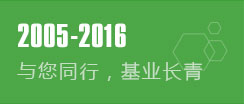 Built-to-Last Grinding Agent
Built-to-Last Grinding Agent
Product Introduction
一、Product Positioning
One of the first five CTC products in China;
The only product passing CTC certification in Guangdong;
It is the best seller among all cement grinding agents in Guangdong;
The product obtaining two national patents;
BTL is the provider of stable cement grinding agents of all models to hundreds of cement enterprises, playing a significant role in helping China Nation Building Material Southern Corporation, China Resources Cement, Lafarge Cement, Sinoma Cement and other enterprises reduce costs, energy conservation, emission reduction and other aspects.
二、Action Principle of Grinding Agent
Through nearly 10 year's research and the industrial application by thousand cement users, BTL cement grinding agent is well known in China grinding agent market with its "diversified functions and stable quality". The mechanism by which BTL brand cement grinding agent improves cement grinding efficiency and increases cement strength:
1、
Restrain agglomeration
The mother liquid for grinding agent independently researched, developed and synthesized by BTL is "large polar molecular" that can effectively prevent cement particles from gathering together during cement grinding.
2、
Improve grinding efficiency
During the process of cement production, as raw material particles exist structural defects and small crack, the BTL grinding agent, after added as per the prescribed dosage, enters into the position with defects and small crack just like wedge to form strong expansion stress in the material. When the grinding machine is in operation, the grinding body crashes over and squeezes these particles. The combined action of internal and external stress makes cement grinding more refined acting as grinding agent, enlarges the specific surface area of cement and improves graduation of cement particles. As the contact area for hydration reaction is enlarged, the cement strength is greatly improved.
3、
Mechanism for seed crystal growth.
Various seed crystals similar to ettringite exist in the molecular crystal structure of BTL cement grinding agent components. During hydration reaction, the solid sol of set cement generated due to solid-phase reaction has the structure similar to that of seed crystal. They dissolve each other, disperse and absorb a lot of intermediate products and free water, reduce the discreteness of solid sol particles and the pore, opening and structural defects, making the overall internal set cement more dense, uniform and continuous and improving the strength of set cement.
4、
Mechanism regarding the enhancement of interaction
Clinker, admixture, gypsum and BTL brand cement grinding agent are absorbed to produce cement. Interaction can occur between any two of such materials after hydration to form a lot of ettringite, laymellar Ca(OH)2 crystal and net and fibroid hydrated CSH gel. These products fill and twine each other, agglutinate the set cement solidly as a whole to form a dense building including a lot of gel opening. Meanwhile, the crystal lattice in each component extends along different directions, effectively compensating for the less dense position, reducing the defect that compensation cannot occur by hydration in single component, playing a reinforcement role in combining together and making use of each other's advantages. A structure overlay effect is made to greatly improve the cement strength.