节能新材料
New Energy Saving Materials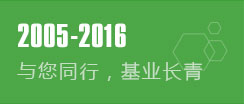 Built-to-Last Strong Concrete Agent
Built-to-Last Strong Concrete Agent
Product Introduction
一、Product Orientation
The only one new admixture which passes the evaluation and identification of science and technology achievements of Ministry of Housing and Urban-Rural Development
The patent product identified by State Intellectual Property Office
The first brand of China concrete admixture for user experience
So far, it has developed nearly 500 independent corporate resellers, 5 production bases, more than 100 dilution sites, and more than 800 channel outlets, for strong concrete agent to reach end customers along a No.1 gold access.
二、Action Principle
1、Improve concrete dispersity
Make the molecular in cement fully dispersed so as not to gather together. Therefore, hydration reaction can also occur in the cement particles that can only function as material filler so as to effectively acceleration the hydration process in cement, reduce poor crystal structure in concrete and improve pore structure and interface transition area. Therefore, Built-To-Long brand strong concrete agent can make the cement structure more dense and homogenized and effectively lower the diffusion coefficient and diffusion depth for a remarkably higher concrete strength, volume stability and comprehensive durability.
2、Increase adsorption capacity of water reducer
Built-to-Last strong concrete agent can realize a higher absorbability for the molecular in water reducer and cement, so as to further improve cement dispersity and make water reducer more powerful.
三、Features of Built-to-Last Strong Concrete Agent
1、Increase concrete strength
Built-to-Last strong concrete agent can increase the concrete strength by 8% to 20%, and reduce the cement consumption by 10% - 20% in the case of constant strength.
2、Improve concrete performance
Built-to-Last strong concrete agent can effectively improve concrete properties such as workability, anti-bleeding, non-segregation and easy to be pumped. In addition, the agent greatly improve concrete properties of frost resistance and anti-carbonization.
3、High adaptability
Built-to-Last strong concrete agent is suitable for various models of concrete and have a high compatibility with additives of various kinds. Moreover, it can improve the adaptability of polycarboxylic acid water reducer to raw materials (such as low-quality coal ash, sand with larger silt content, stone with larger mountain flour) and reduce the sensitivity of polycarboxylic acid water reducer when the dosage changes and effectively control negative phenomenon (such as segregation, poor encapsulation) that may appear in high dosage of polycarboxylic acid water reducer.
4、
Green and environmental-friendly
Built-to-Last strong concrete agent is poison-less, pollution-free and without radiation and free from chloridion and alkali.