节能新材料
New Energy Saving Materials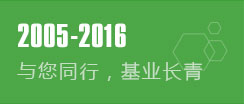 BTL polycarboxylate acid water reducer
BTL polycarboxylate acid water reducer
Product Introduction
1、product overviews
Taking polyether macromonomer and crylic acid as the main raw materials, BTL polycarboxylate acid water reducer is copolymerized through free radicals. It features high water-reducing rate, good slump maintenance and adaptability. It can improve concrete strength and durability. It is chloride-free, alkali-free, green and environmental.
2、
Product index
| | |
| --- | --- |
| Appearance | Light yellow liquid |
| Density (g/ml, 20℃) | 1.07-1.11 |
| pH value | 6-8 |
3、Concrete performance index
Test items

High-performance water reducer (standard type)

Inspection result

Water-reducing rate (%)

≥25

30

Bleeding rate (%)

≤60

50

Air content (%)

≤6.0

3

Slump 1h ongoing change (mm)

≤80

30

Difference in setting time (min)

Initial setting

-90~+120

+90

Final setting

+100

Compressive strength ratio (%)

3d

≥160

170

7d

≥150

160

28d

≥140

145

28d shrinkage ratio (%)

≤110

103

No corrosive effect on rebar; common dosage: 1.4-2.2%
4、Range of application
Applicable to concrete work construction of pumped concrete, large-volume concrete, viaduct, expressway, bridge and irrigation works; particularly applicable to key projects and concrete with special requirements.
5、
Main characteristics
1. High water-reducing rate: Inspection is conducted in accordance with standard requirements of GB8076-2008 Concrete Admixture. If the concrete is added with mother solution of BTL polycarboxylic water reducer, its water-reducing rate can be up to 35%. When sand contains high silt content and this product is used, the economic benefit will be more significant.
2. It features balanced performance, excellent slump retaining and water reduction, high water-reducing rate and little dosage. Its slump time loss is small, and concrete slump loss rate 1h is less than 5% and 1h is less than 10%.
3. It has good concrete workability and uniform appearance color. It is very beneficial to preparation of high-grade concrete, self-compacting concrete and fair-faced concrete. It can improve concrete flexibility and slurry enveloping to some extent.
4. It has good pumpability. No bleeding and segregation appear in high-rise building construction. Its slurry enveloping is good.
5. Strengthen concrete compressive strength ratio: With the same consumption of unit cementing material, concrete 3da strength can be improved by 50 both parties100%, 7d and 28d strength can be improved by 30 both parties 50%, and long-term strength will increase stably.
6. It is highly adaptable and lowly sensitive to adaptability to raw material of concrete, cement, mineral powder, coal ash and aggregates. When the silt contents of sand and stone are relatively high, its advantages will be shown all the more. Cement and admixture have good compatibility. It is highly compatible with various cements and admixtures, showing good thermal adaptability.
7. Safety: It is nontoxic, non-radioactive, nonflammable and non- explosive. It does not contain any hazardous substance which corrodes rebar and aggregate, formaldehyde and other aromatic residues which are harmful to human body. It can meet indoor and outdoor environment requirements.
8. Good stability: No layering and sediment under long-term storage.